The last time I was in Basel was for the TriCMC in 2009. This is a great event in which they find the best courier from Switzerland, France and Germany. I'd come along with some friends from Karlsruhe to play in the polo tourney and joined the race for fun. I do not recall doing well and dropped out after loosing a delivery.
I came a day early so I could catch up with the infamous Ström, who is to be away for the weekend. Thankfully he's letting me stay at his apartment while on a…. Ahem, strategic planning retreat? Ah the things you do when in charge. He's now the owner and CEO of KurierZentrale, for which he's work for nearly 20 years. A huge accomplishment. Congrats buddy.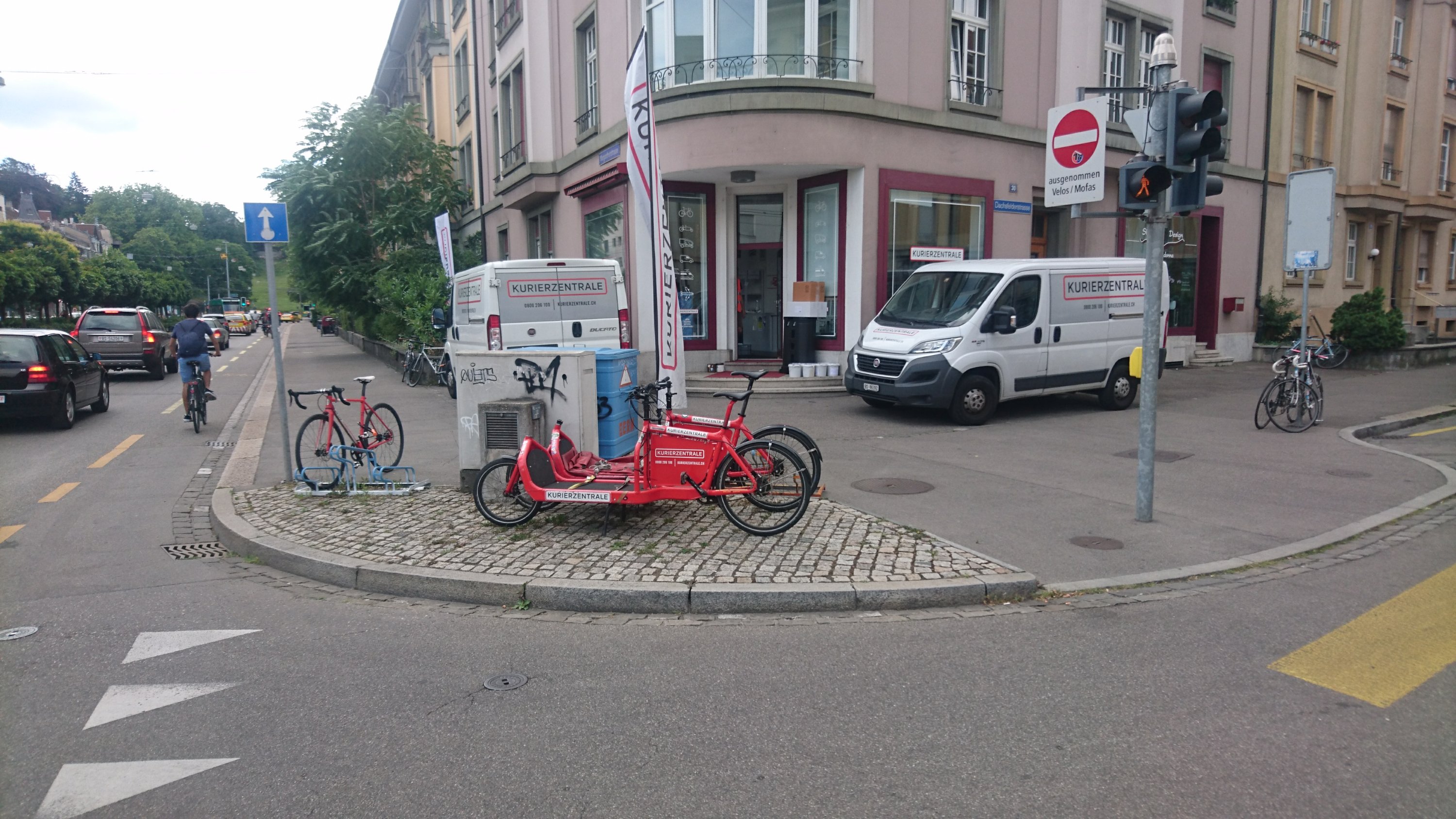 Plan for today is to mostly relax. I've a couple last minute supplies to get. If it gets hot today I will go for a swim in the Rhein, otherwise tomorrow should due. I will take many pictures of fountains I expect.