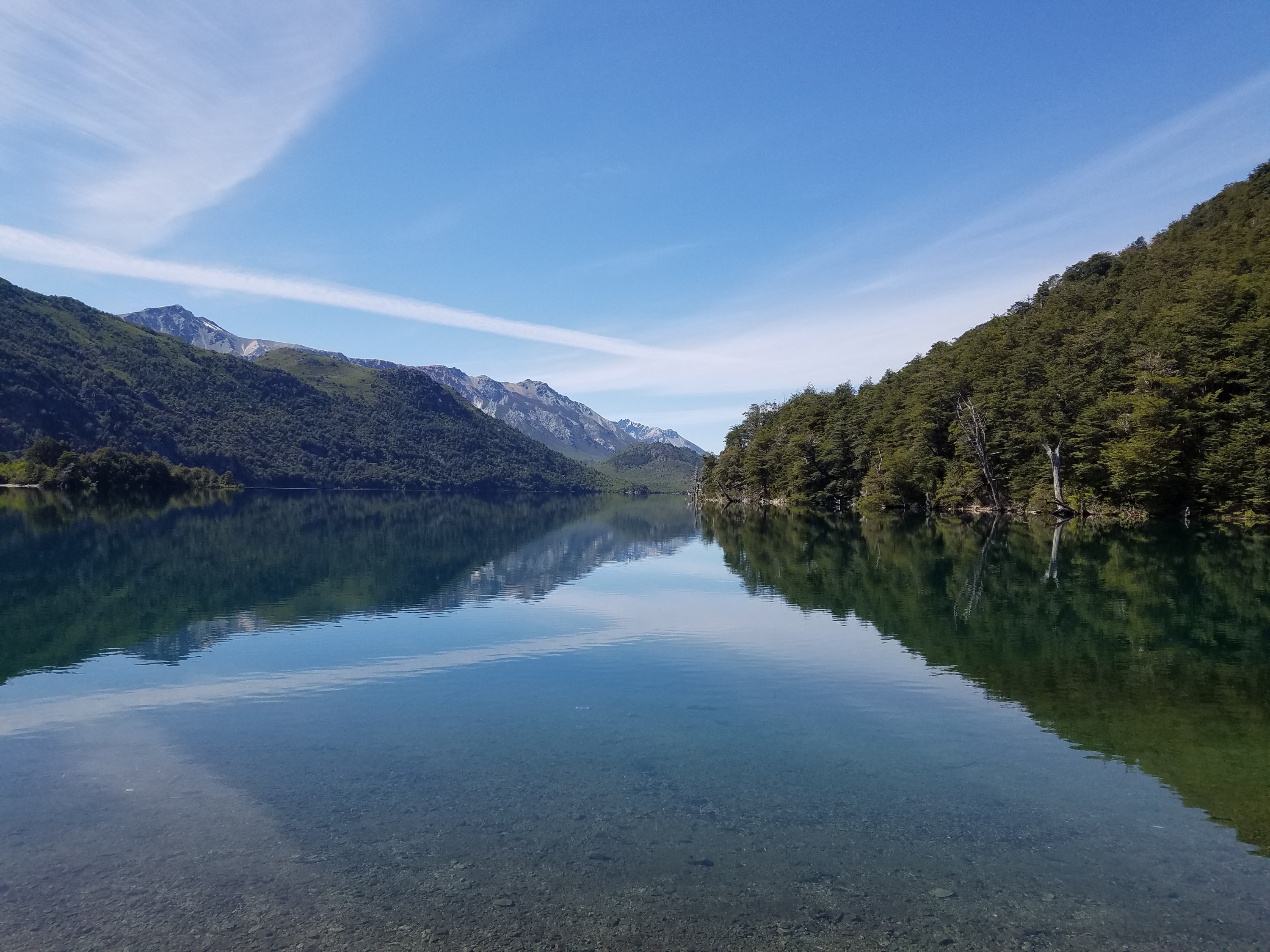 One more picture of Lago Guillermo just because it was so stunning. We had a casual pack up in the morning, enjoying out coffee despite it being revoltingly stale. The riding was sunny with rolling hills. Ruta 40 wasn't so bad even with the traffic, most drivers where nice, big trucks would honk far back when passing or slow when there wasn't room.
But we did come here ride dirt… so we decided to try a couple side trails that would reconnect with Ruta 40 after a couple miles…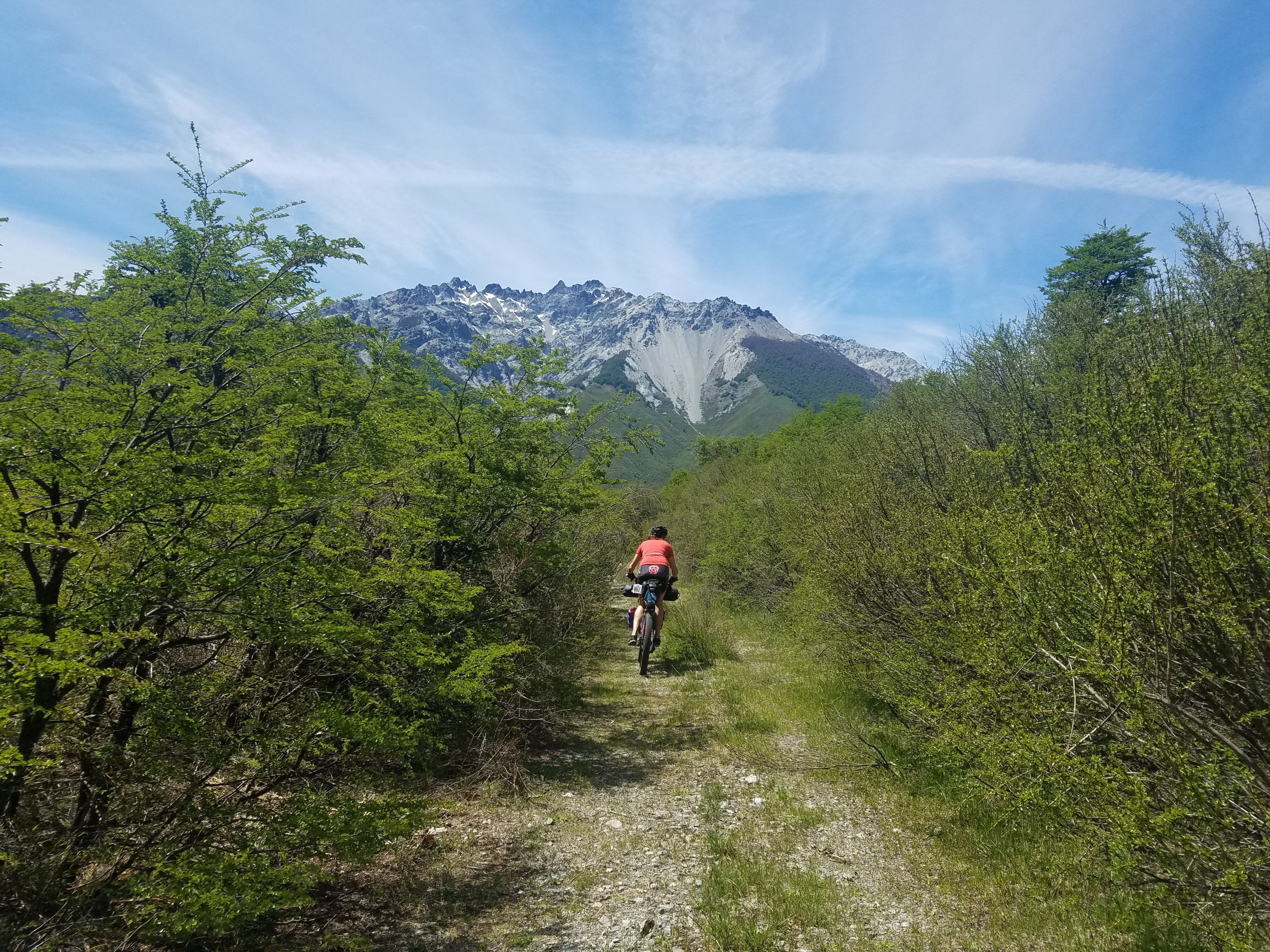 So far so good, action Sam ripping some dual track! Sadly this didn't last long, after 2 or 3 increasing difficult bush whacks we couldn't press on. I didn't manage a picture but was standing on a 3 foot pile brush just to see the way was to getting worse. After turning back we realized the end of this trail was no more.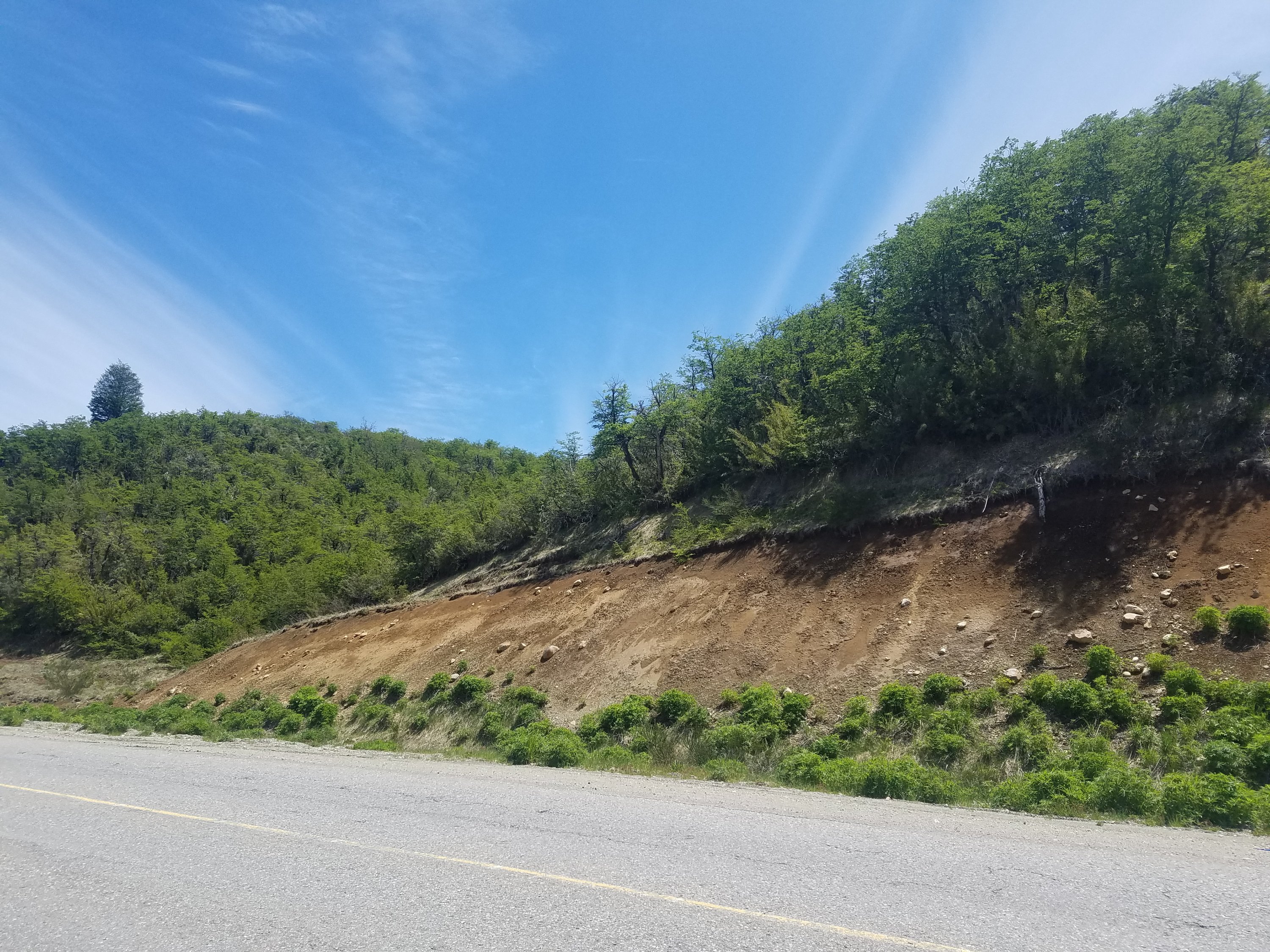 A lot of the rest of the day was spent marveling at waterfalls and stopping to take pictures of wildflowers.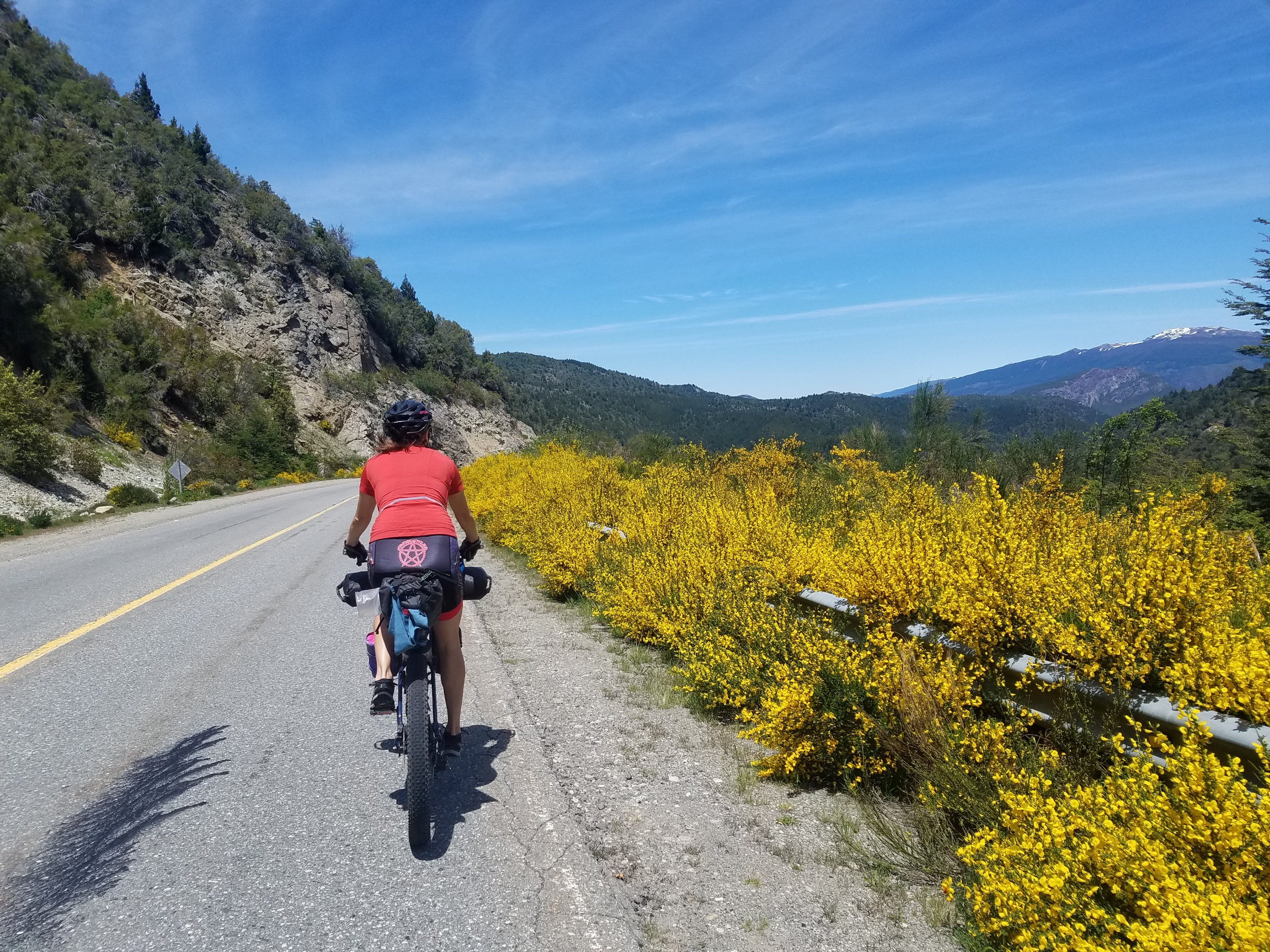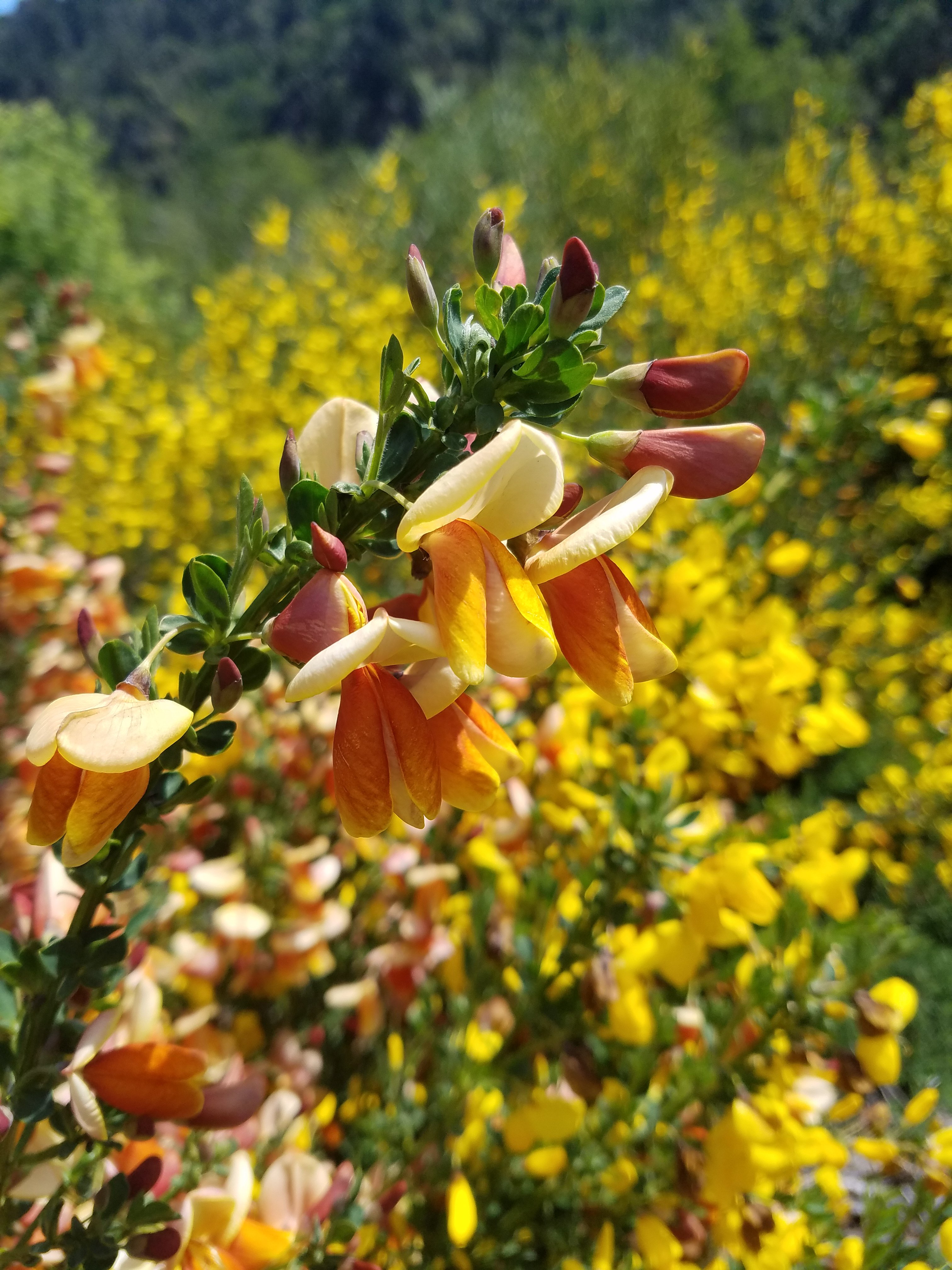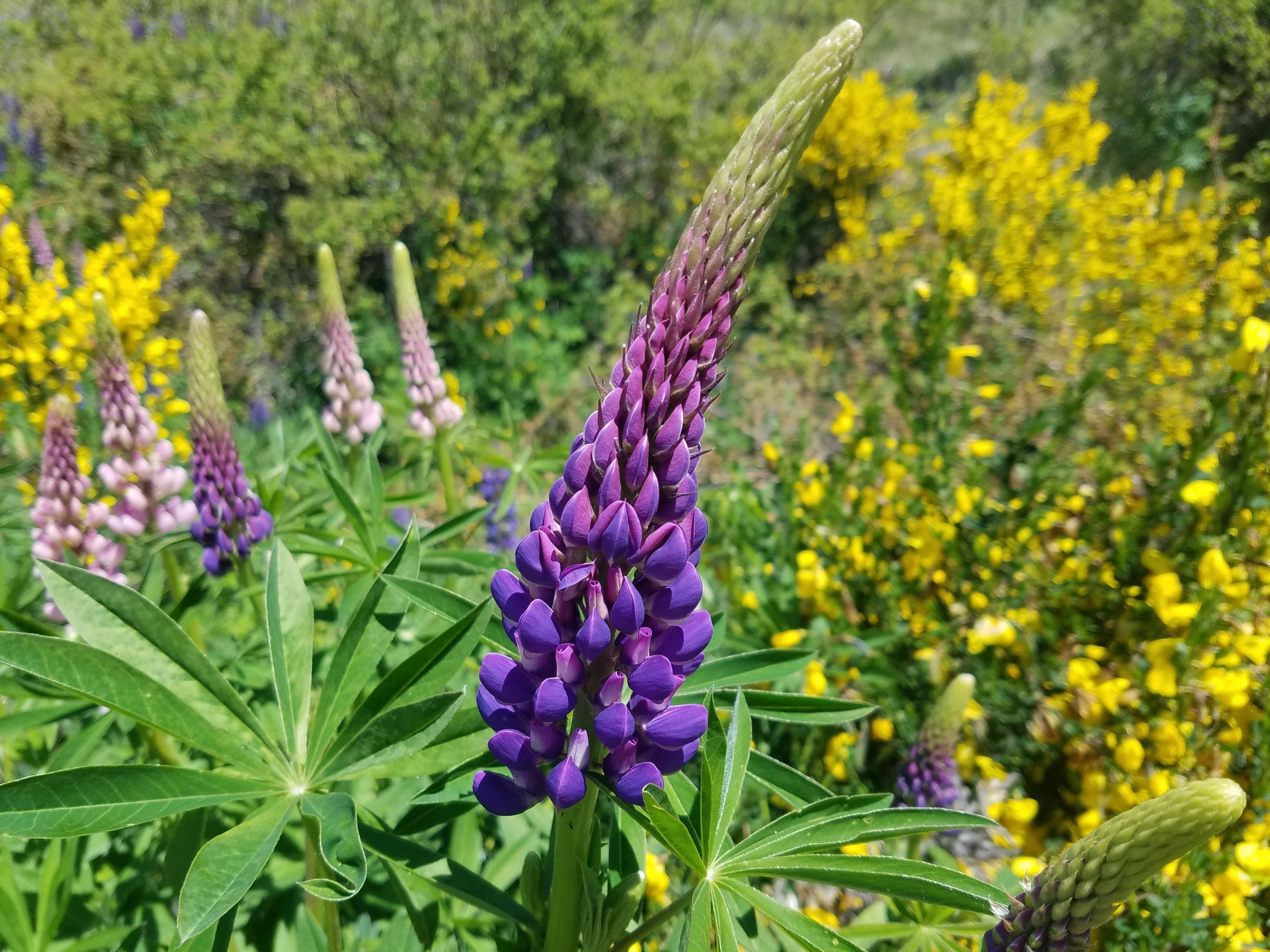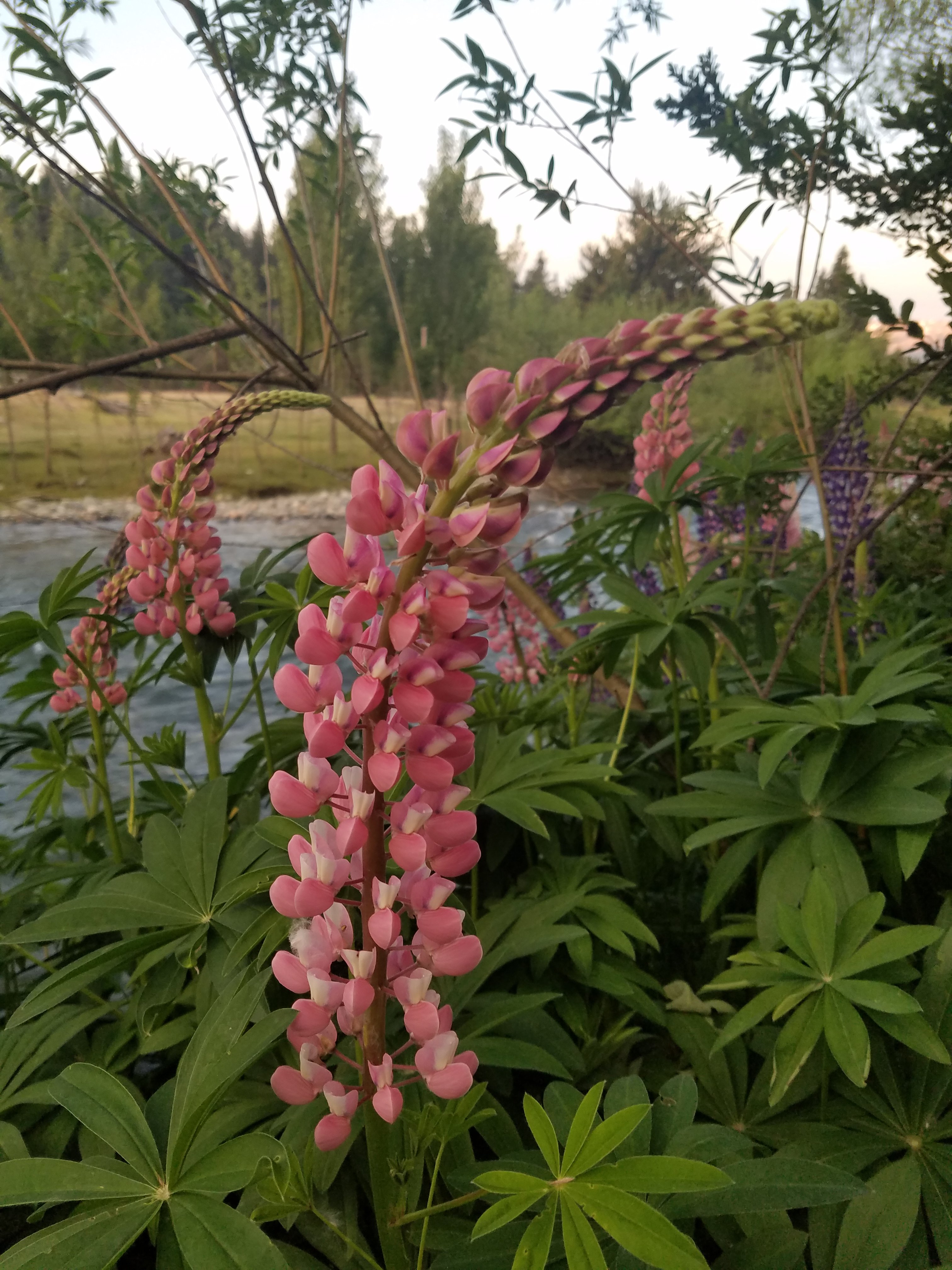 We ended out day at a pretty amazing hostel, basically planted in a 2 acre garden where they brewed their own beer, made pizza and empanadas (2 vego kinds!). We got a great guided tour from two dogs that showed us all the great spots.