Our second day was fairly straightforward, beautiful forest paths, vineyards, cycling paths between small villages, a couple wrong turns.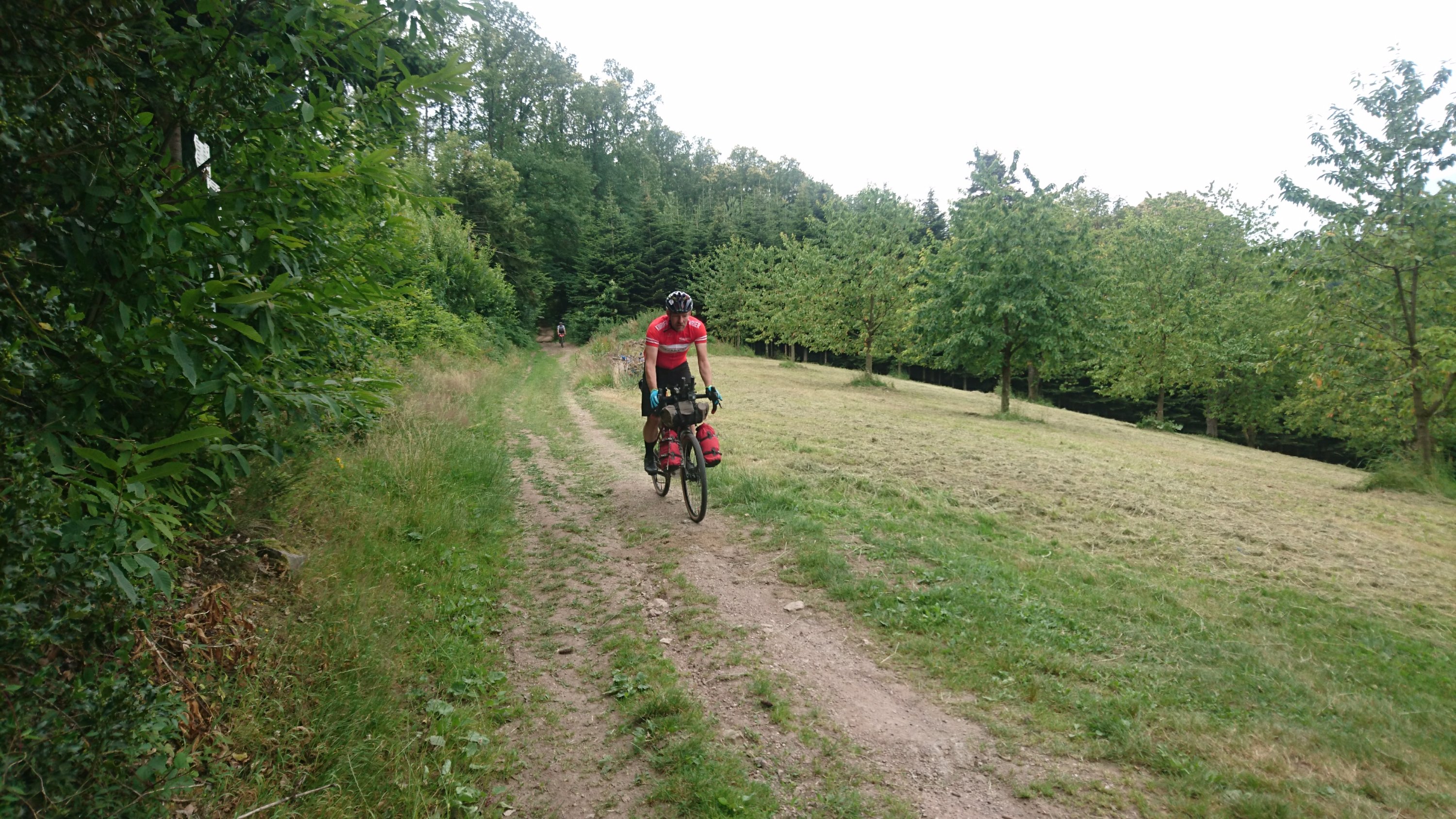 Thomas descending with Oli in background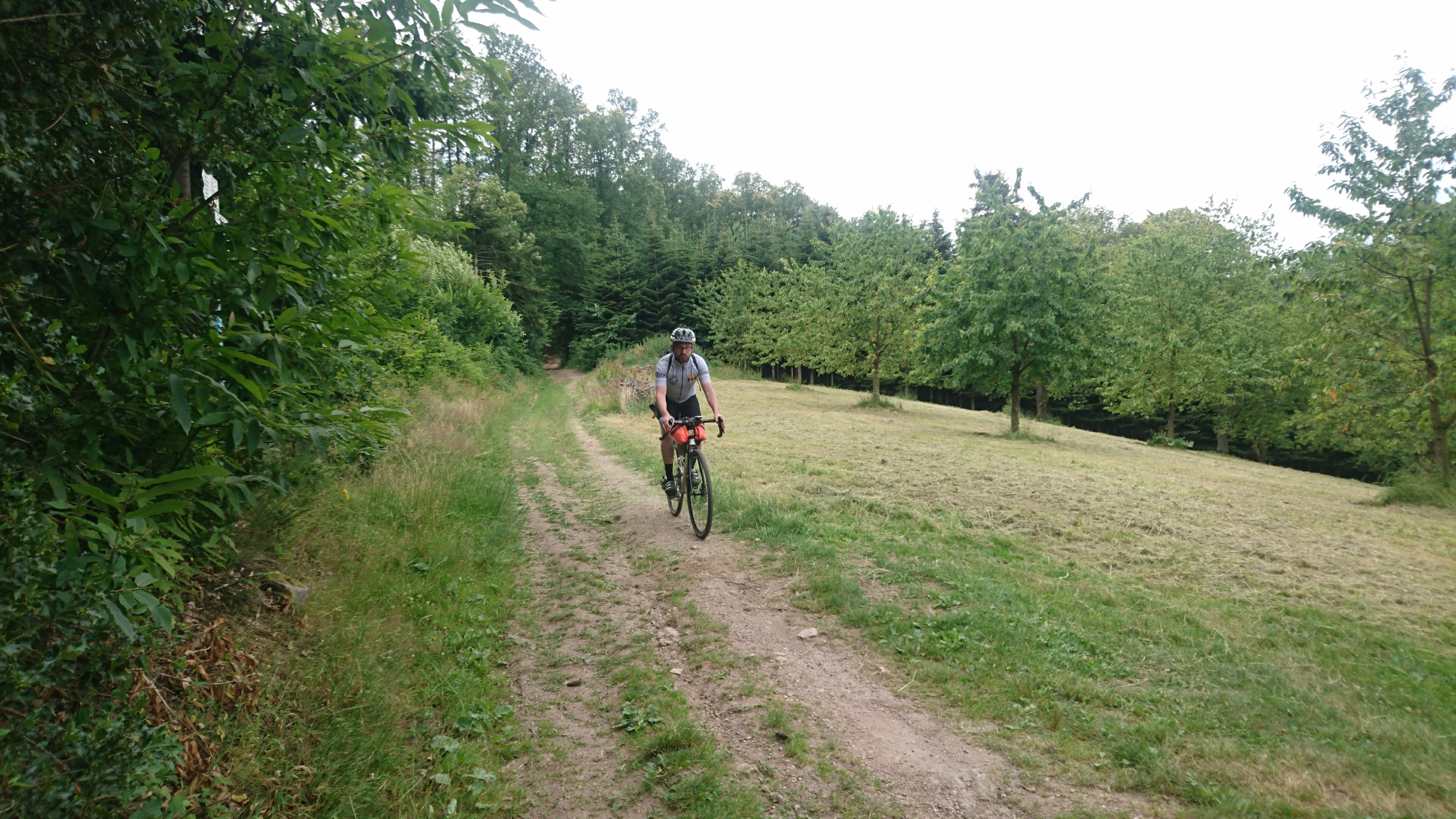 Oli on the descent from the tower
Best part of sleeping up by a tower is the descent first thing. Thomas and Oli seem to be enjoying it.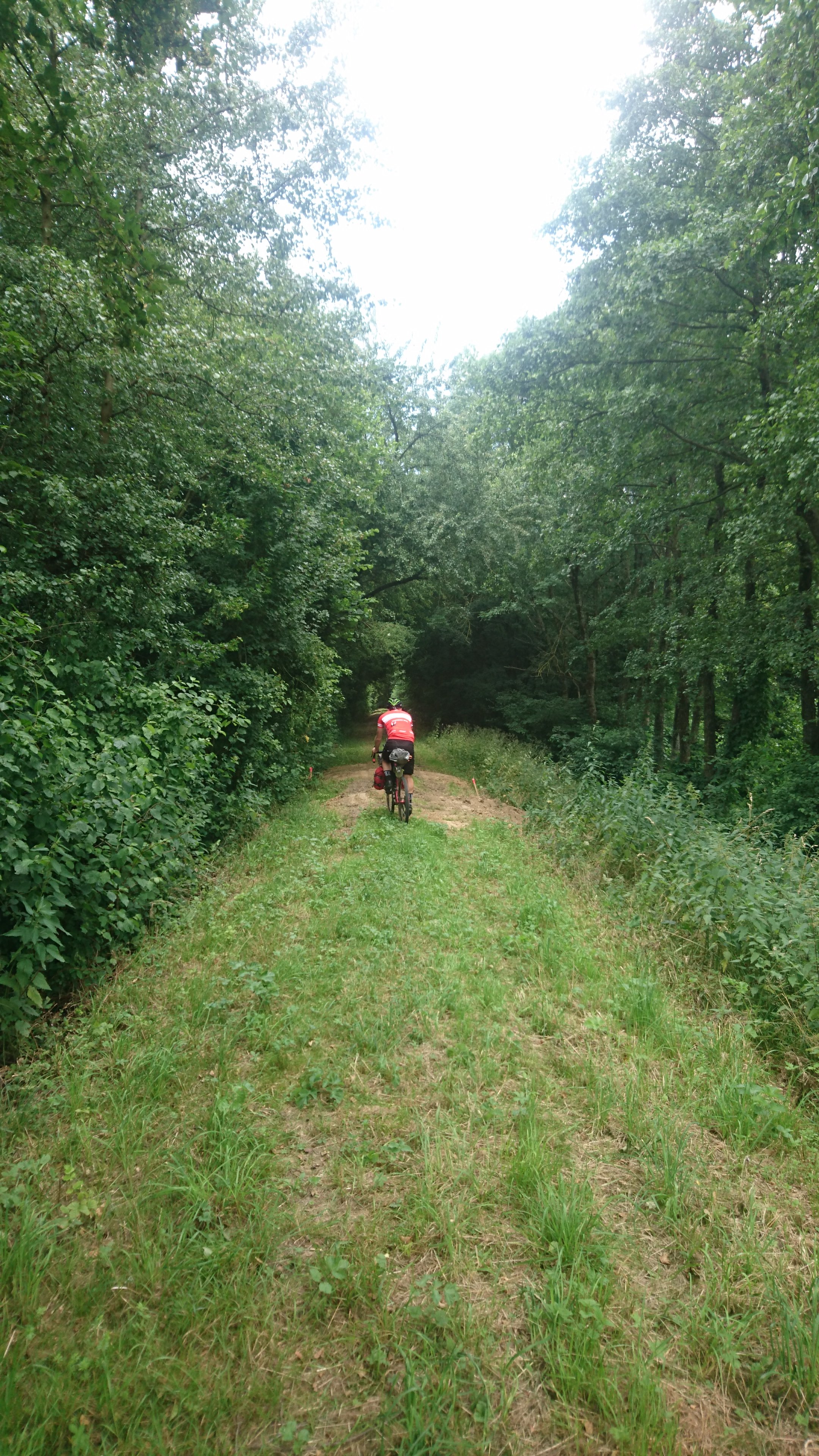 A fine example of some of the lovely forest paths we rode out.
We stopped in the small town Bühl for lunch. We had only wanted a bakery and coffee but for several small towns in a row everything was closed so Chinese food it was.
Sadly, Oli had to depart us after lunch to get back to Karlsruhe early but Thomas and I rode on with some detours here and there. Including to Schloss Favorite.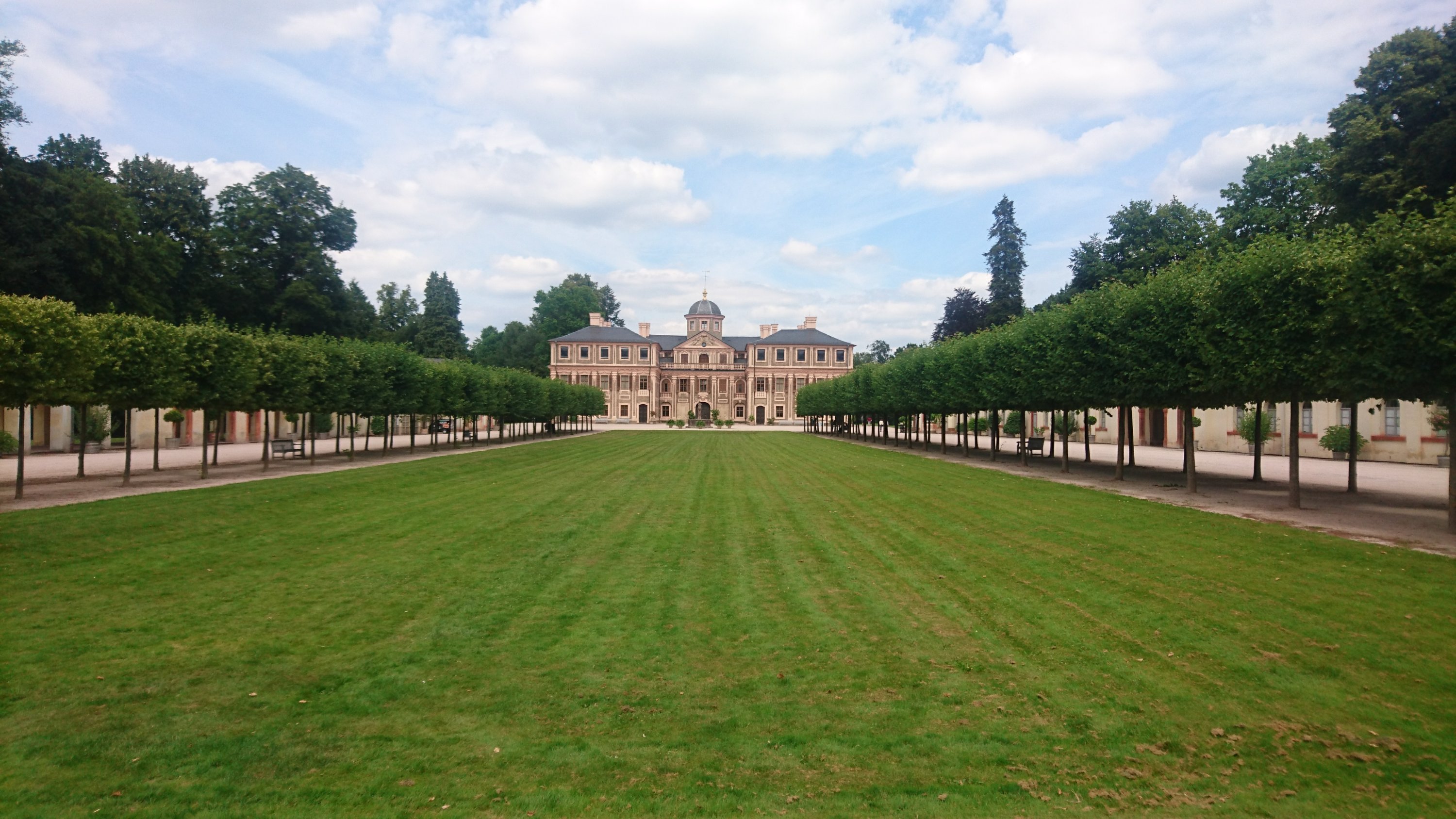 But who's Favorite?
So… I'm a pretty big fan of rodents. I've kept pet rats most of my life, I've had hamsters and (while not rodents) rabbits and guinea pigs*. So when Thomas asked if I knew what Nutria were my whiskers started to twitch.
(* The title of this BLARG predates my guinea pigs by 8 years)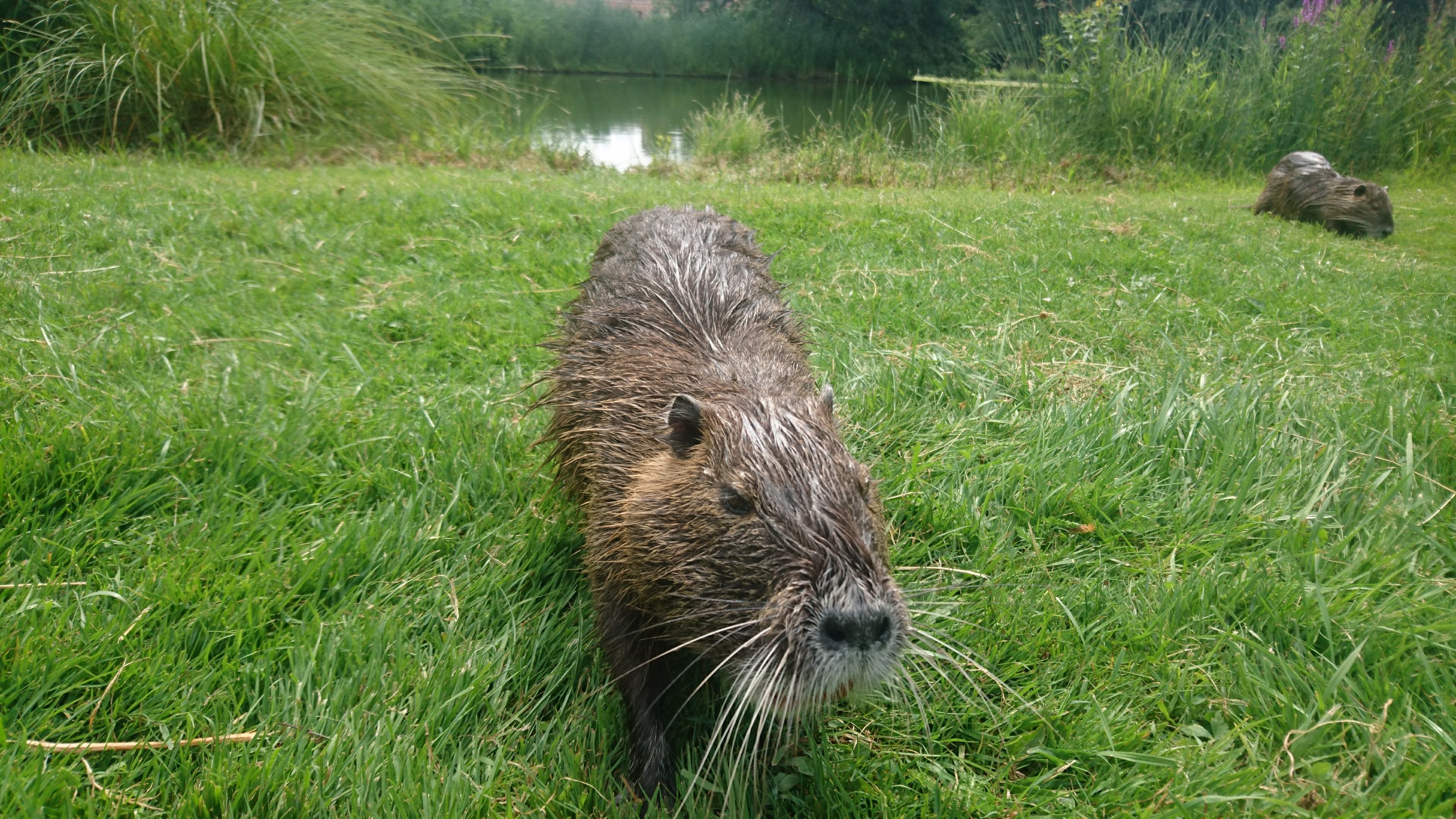 I MADE FRIENDS WITH THE NUTRIA!
It didn't take long for my little rodent friends to find me. And oh boy these two weren't shy at all. They were happily munching on grass as I approached but then decided I looked far more interesting. This was my first time seeing a Nutria up close. With the exception of the round, rat-like tail they appear to be very similar to beaver, including GIANT incisors. Bye my big ol' water rat friends!
Most of the route from here was increasingly in dense forest with mixed single track. Thomas pointed out one of the local plants (Kleines Springkraut) and told me to squeeze the stamen and…. POP! It's amazing to witness how some plants have adapted to travel. If my fingers had a nice fur coat (gross) this part of the plant would have happily hitched a ride.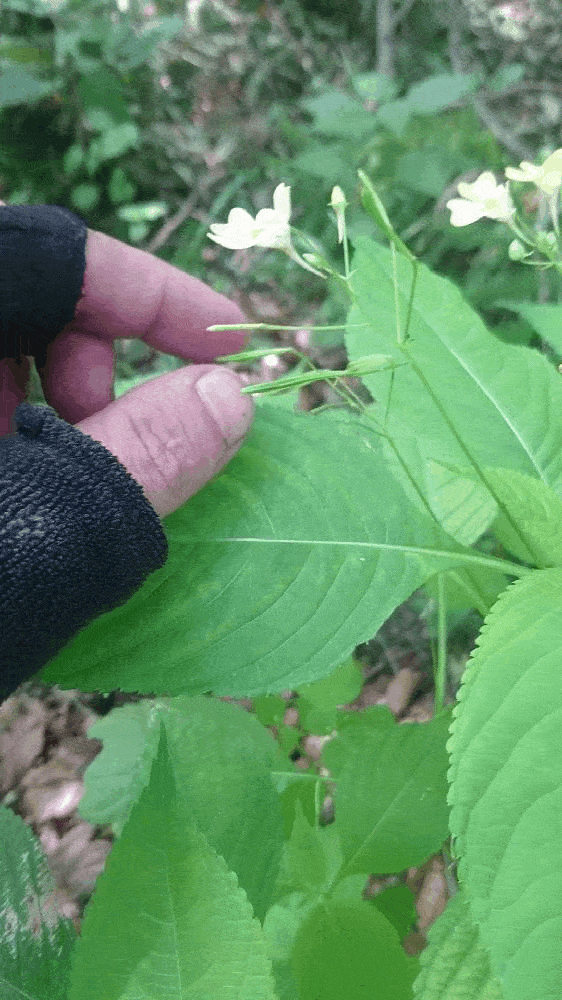 With this we were back on the path to Karlsruhe. We passed a nice looking CX/DH-ish mountain bike trail that really had me wanting to make a future trip with my cross country (or future trail) bike.
Aaaand that's it. Next planned is a solo overnight to a favorite local spot.