We ended up with a bit of a late start and mild frustration at what should have been a 30 minute coffee turning into an hour and a half. So it goes. The ride out of town, despite being on a main highway, Ruta 40, was easy riding and full of spectacular views.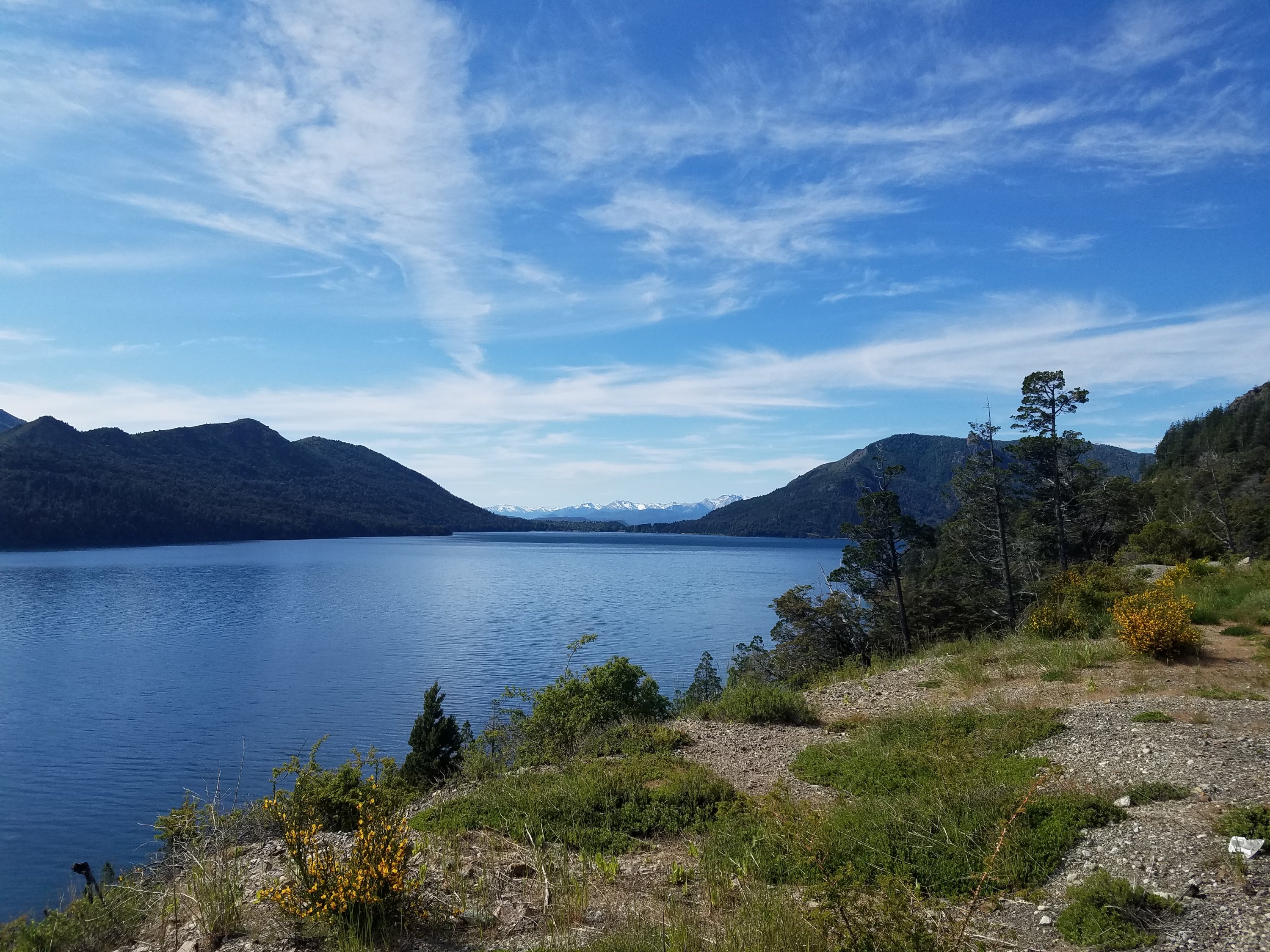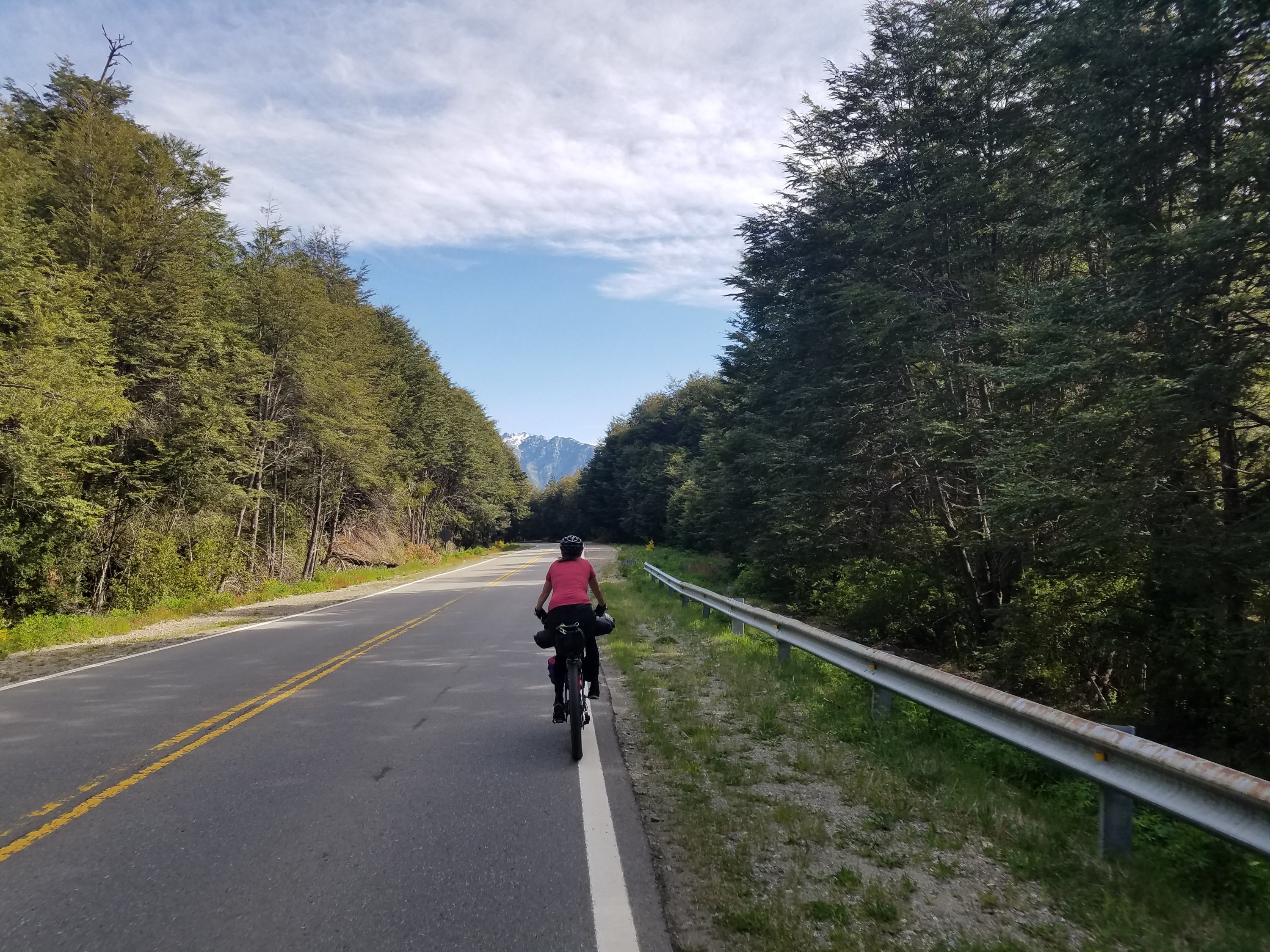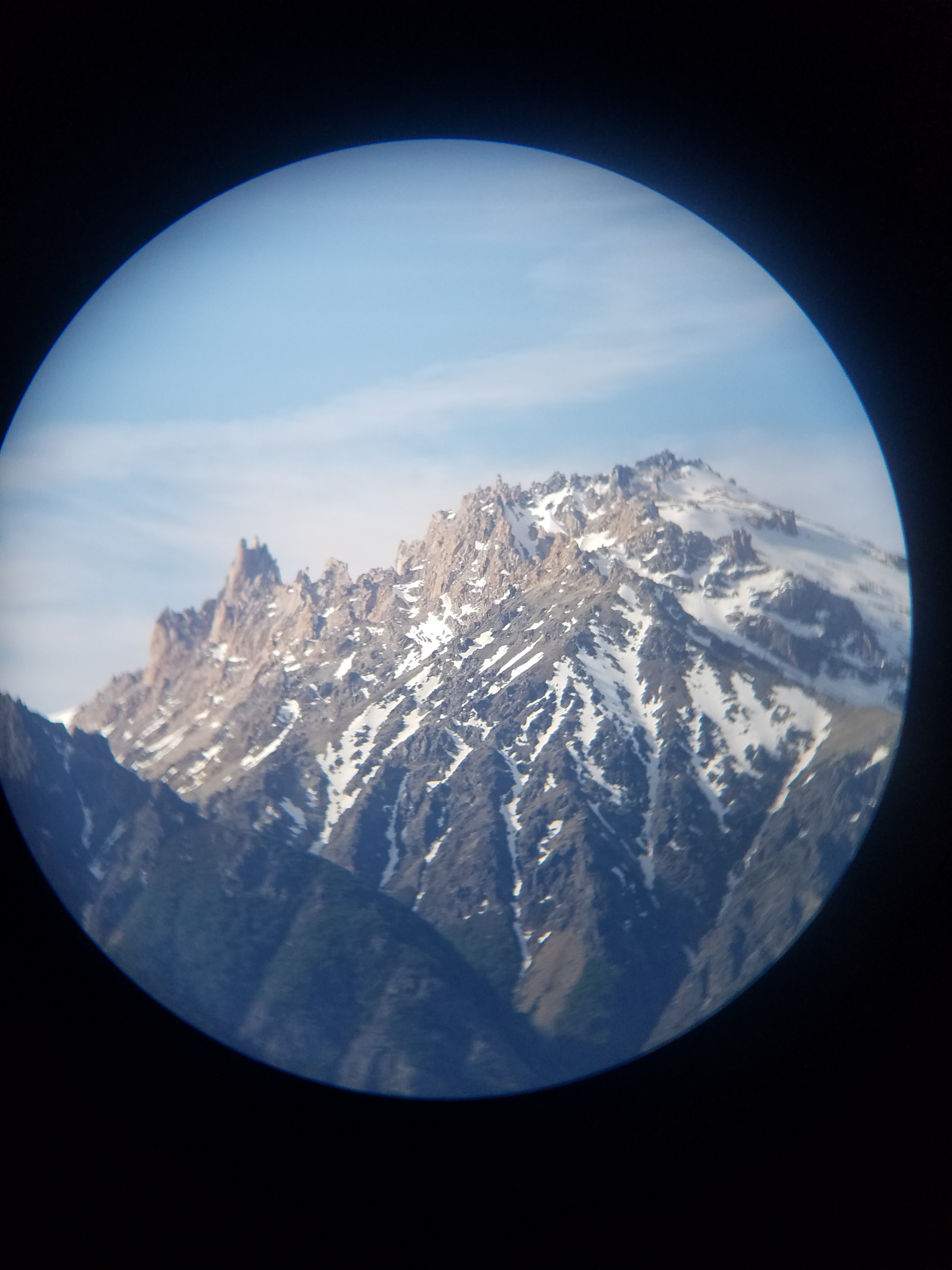 The original plan for day one was a 10 mile 'get out of town' and stay at the nearest campsite. But even with the late start it was decided we had more than enough time to pass the first 3 or 4 campsites to a wild camp at Lago Guillermo. The camp was described as 'difficult to get to as it's below the road '. What this meant was an awesome dirt path to a secluded campsite just far enough for the road the noise was not bothersome.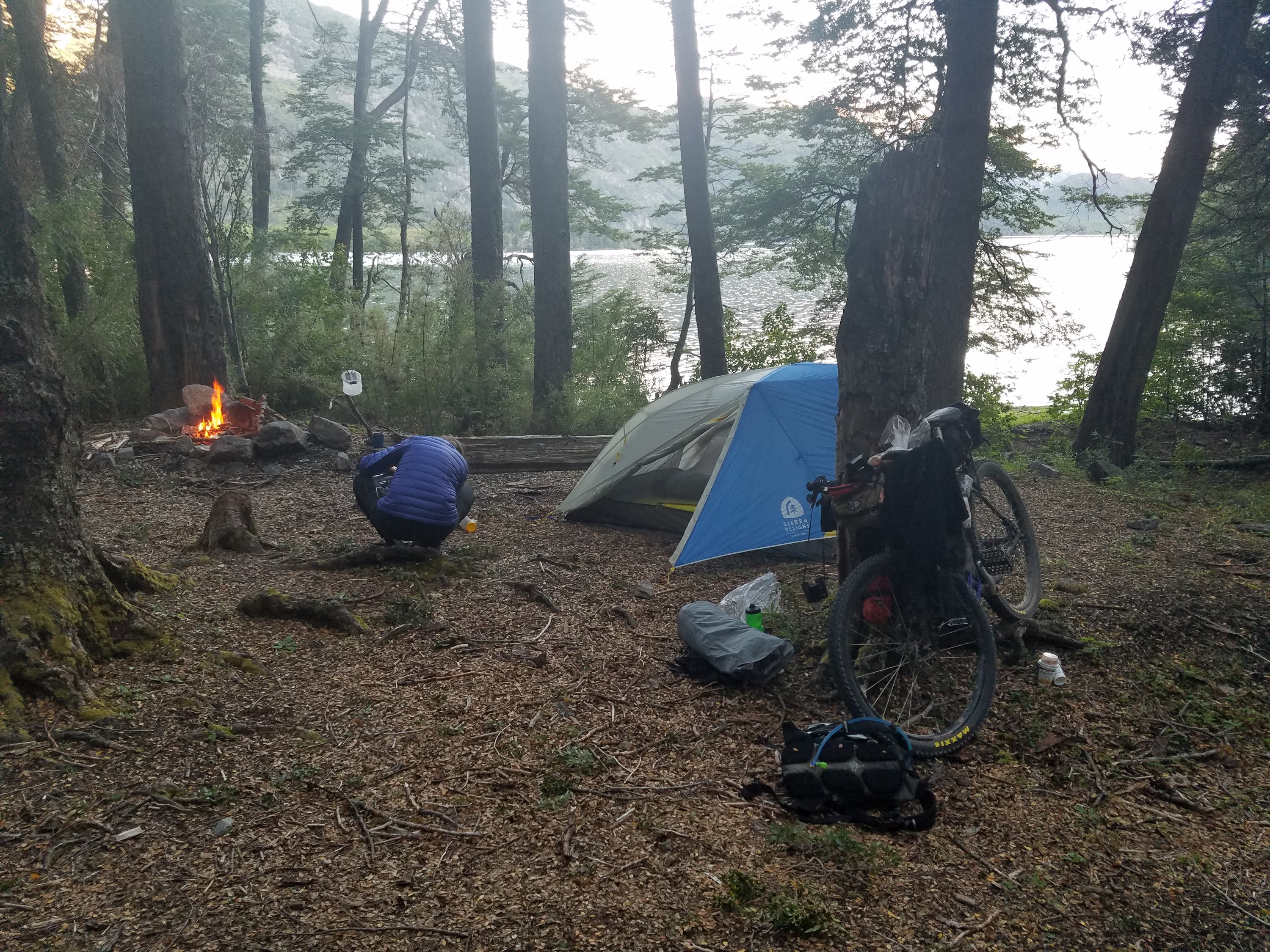 And this is the scene we were rewarded with. Having arrived a bit before 7pm, we had a solid 2(!) hours of sun left. We had snacks and attempted a small hike to a beach we saw on the map but it might have only been accessible by boat. So we built our small fire, got started on dinner and waited for the one big star to go away so to see all it's far flung friends. Day one in the books.
By the numbers
2:18 riding time
26.5 miles
1138ft total ascent
11.5mph averge speed