We got out of Cholilo fairly quickly, as our hostel didn't have breaky and not much was open (no coffee). So with some pan dulche in hand we set off, still on pavement. But it didn't take long to finally hit the rippio we were after. Just as we hit the edge of town the pavement came to an end.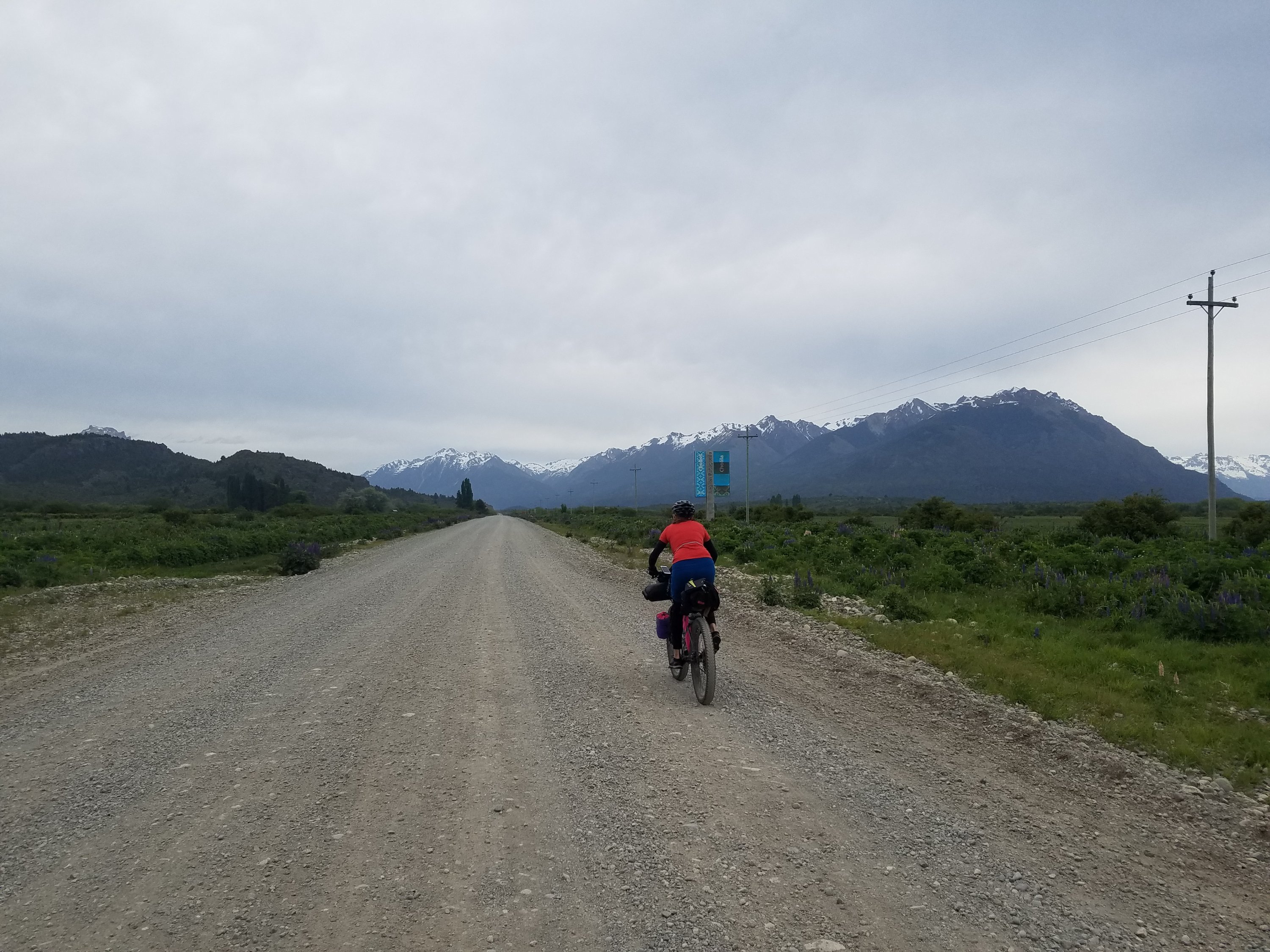 On this morning we were also met with our first sprinkles. Nothing major but a reminder of how nice we've had it so far.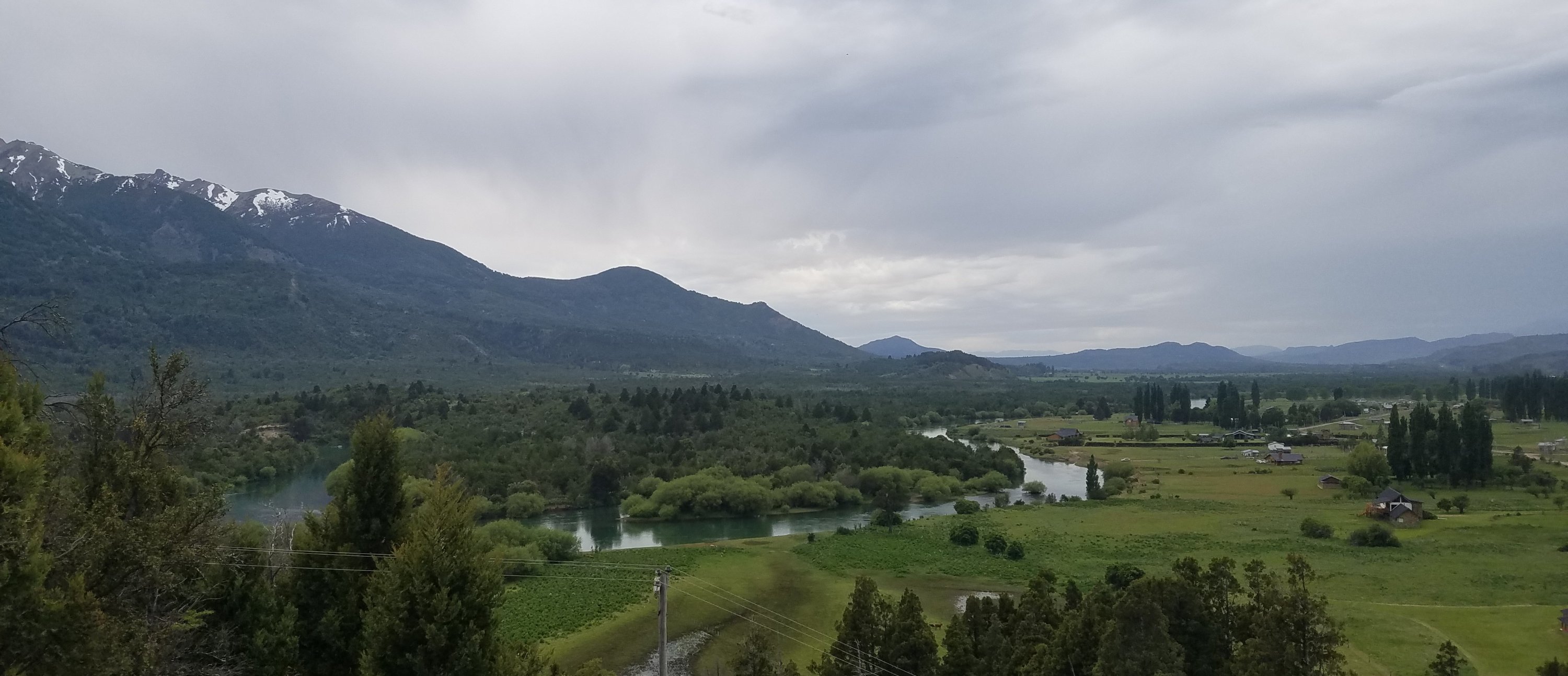 Worse places to have coffee and first signs of rain….With threats of rain being overhyped we carried on. Shortly after, arriving at Parque Nacional Los Alerces, the route took use around the eastern edge of Lago Futalaufquen. This offered, unshockingly, more amazing views, more waterfall, more stunningly clear water. We also stopped to chat with a French couple on a motorcycle, they were hoping to see an ice sheet shear while waiting for friends to catch up. We all got an even better view thanks to Sam having packed binoculars.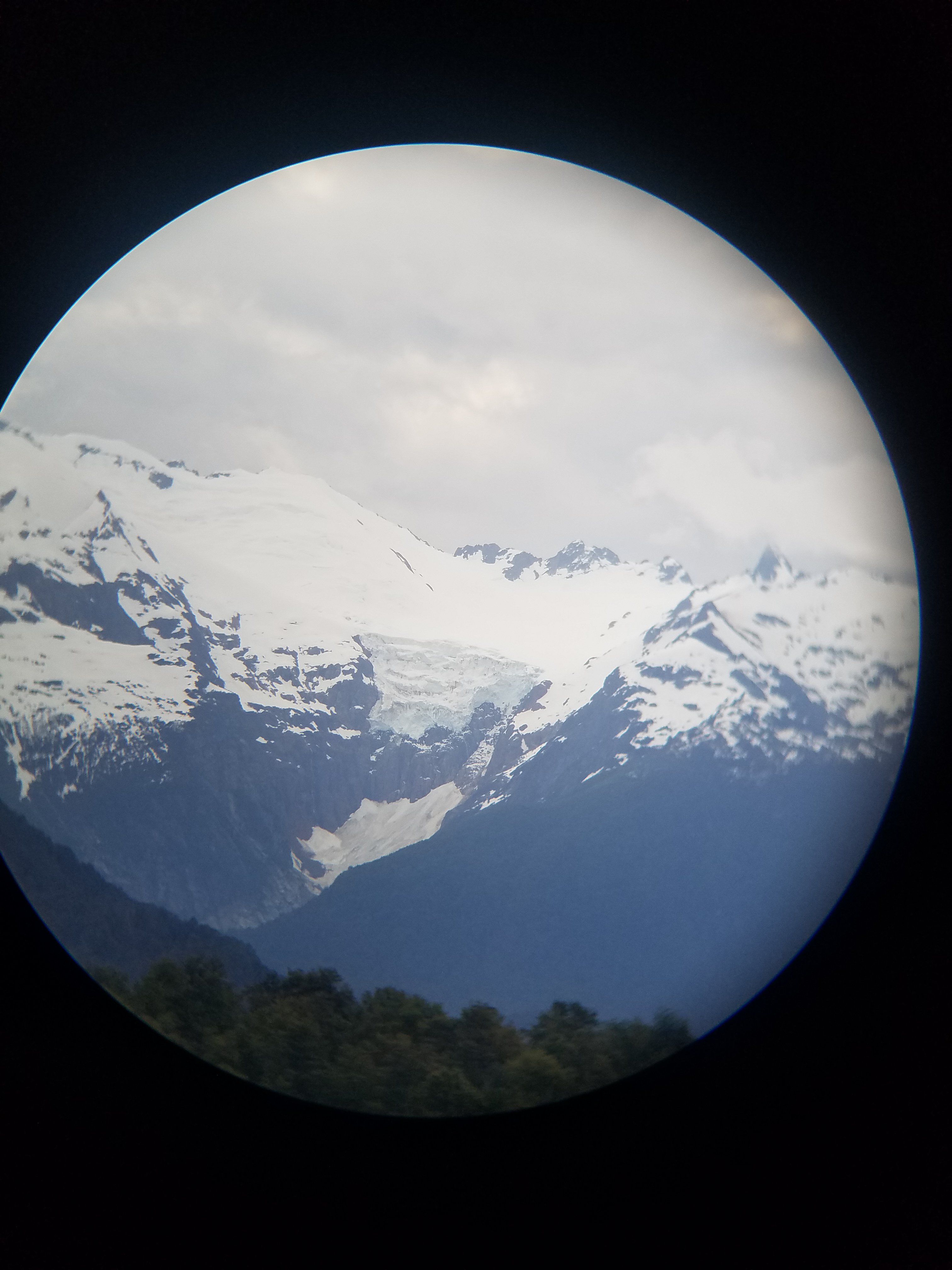 With an occasional stop at a waterfall we made our way to Villa Futalaufquen were we would stay at one of the organized camps. The village itself didn't off much but we did find a couple extras for our dinner in addition to a couple beers. Right nearby was an archaeological site with some indigenous cave paintings and an overlook of the lake.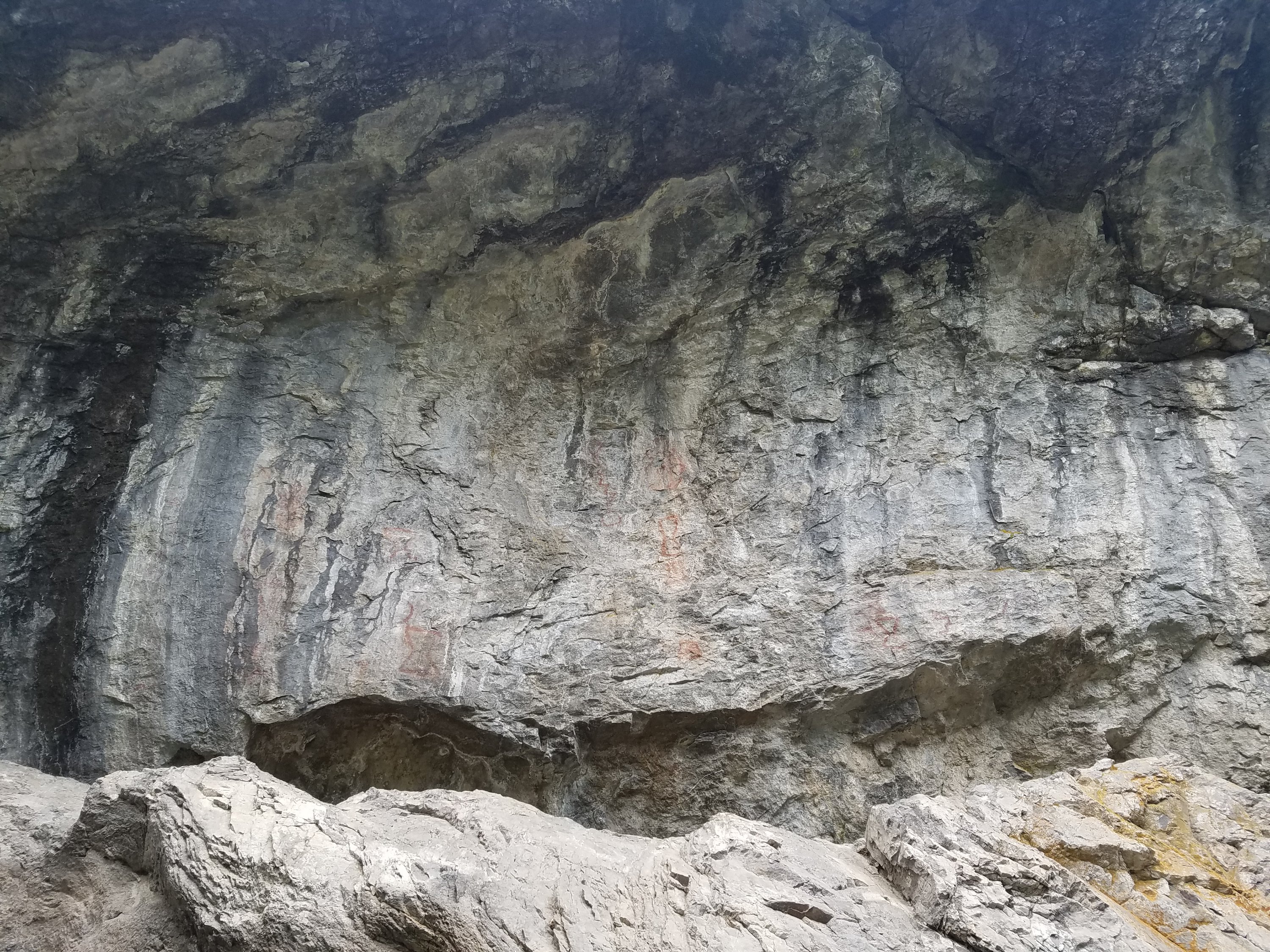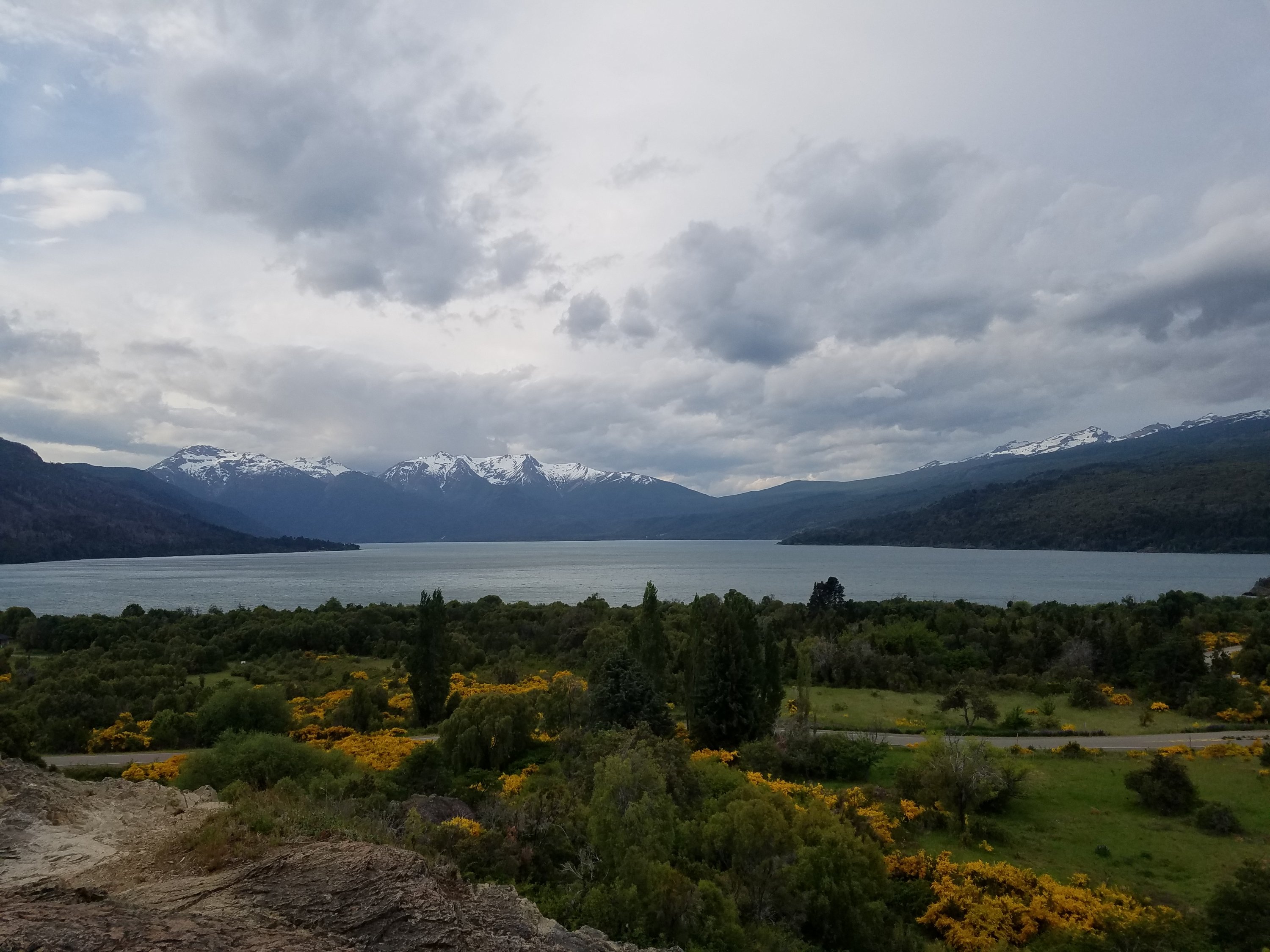 Dinners were had, showers enjoyed, plans hatched and once the birds STFU, sleep.