I'd somehow got it in my head I that my flight landed on Friday and I had to jump on the train straight away. Thankfully I was wrong and I could visit with some friends. That also meant I had to get in touch, which is increasing more difficult and I move away from centralized "social media". But things worked out, I got a place to stay Thursday night and had plenty of time to visit folks on Friday before my bus.
One of my favorite parts of coming to Germany is that you cannot drink too much coffee. So I, as usual, celebrated this fact. This time with a very beautiful espresso machine made by my friend David with help from the house-mates. They'd cobbled together parts from various machine into this stunning brass enclosure. Has all the features of a fancy machine like auto water filling and a nice powerful pump.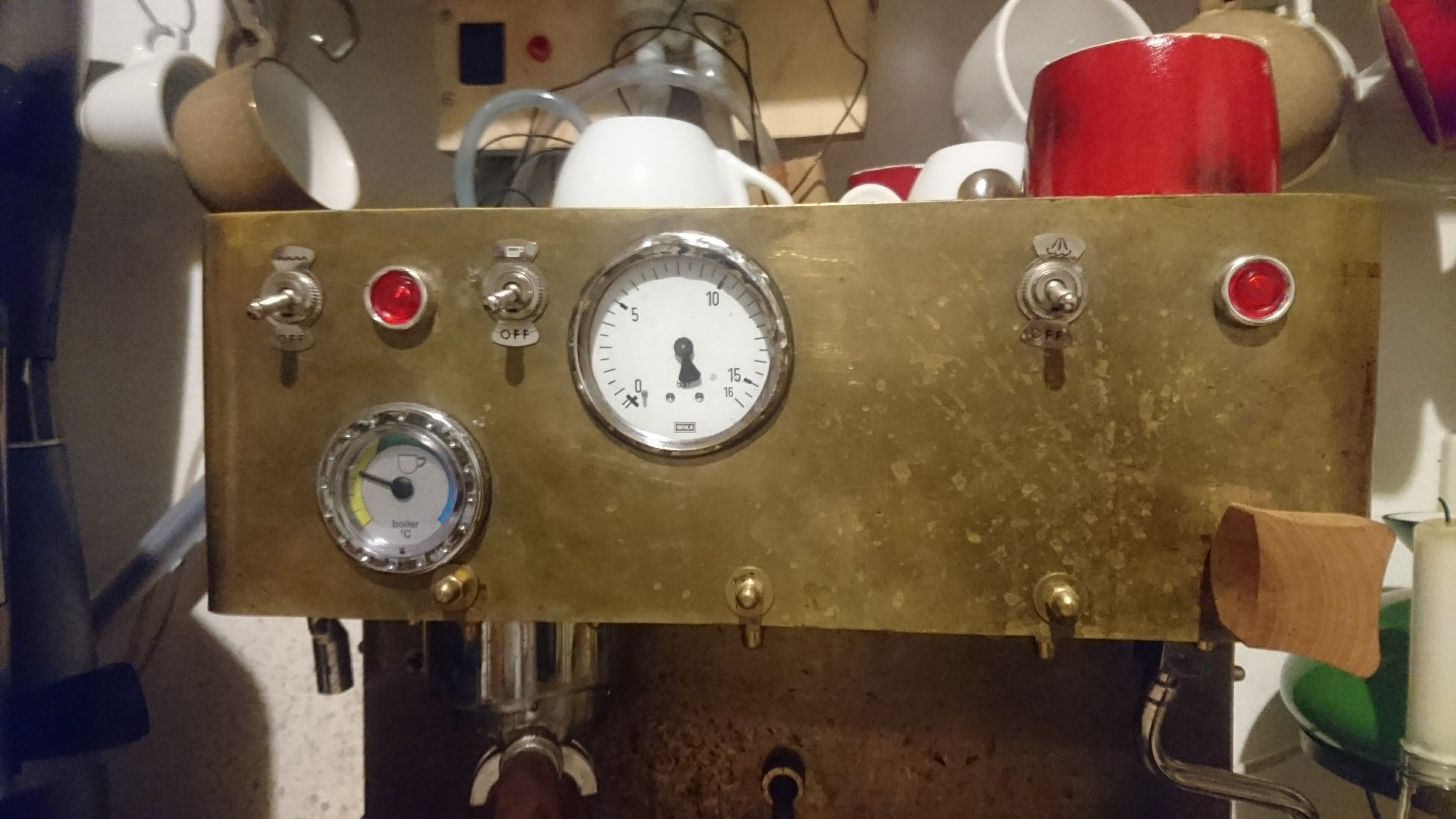 I'd forgotten a couple small parts so Fridays top agenda item was finding, most importantly the proper bolts and plates for my cleats. We visited Parrots and Crows a new shop since the last time I visited. I cannot thank them enough for helping me out.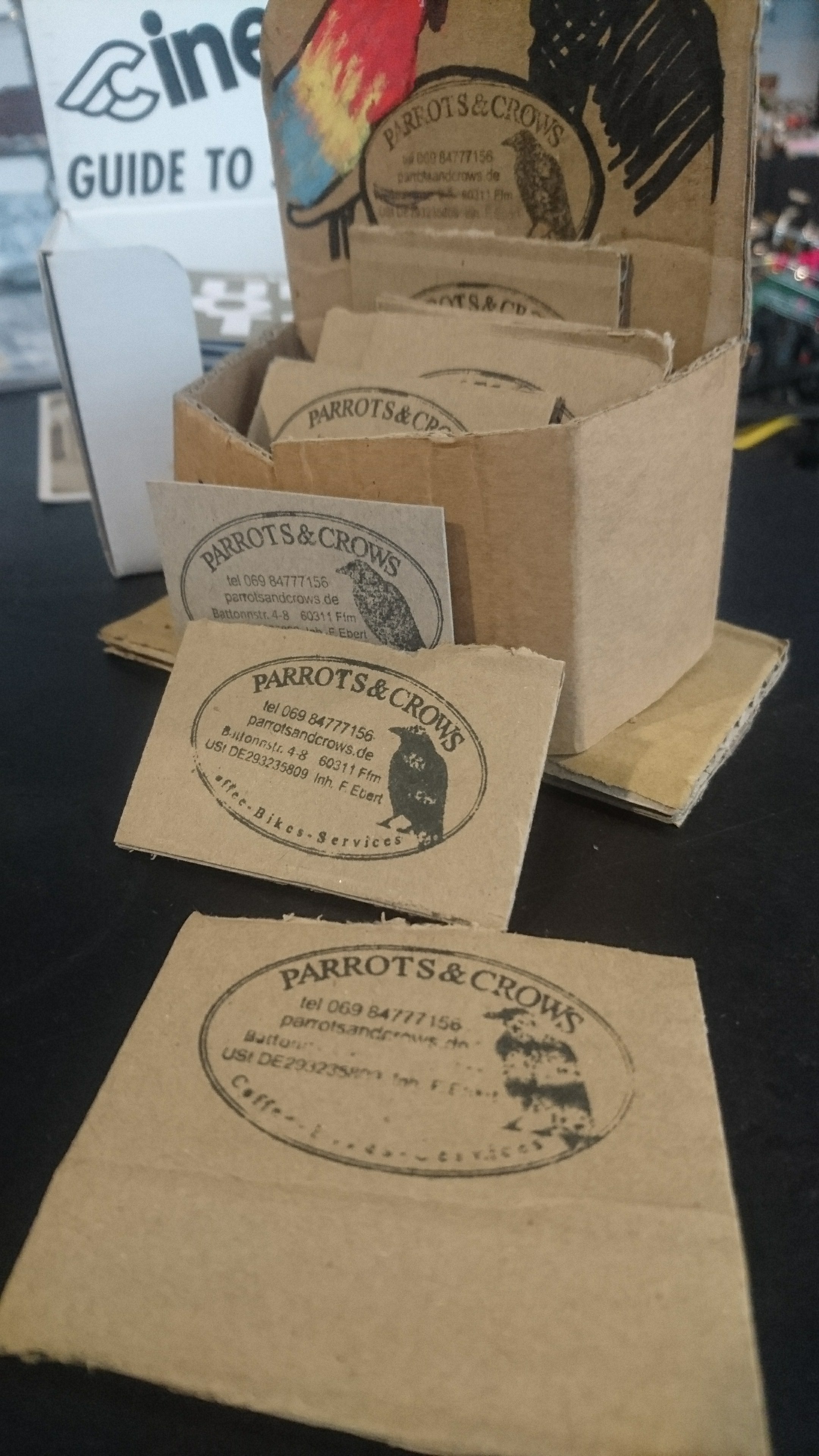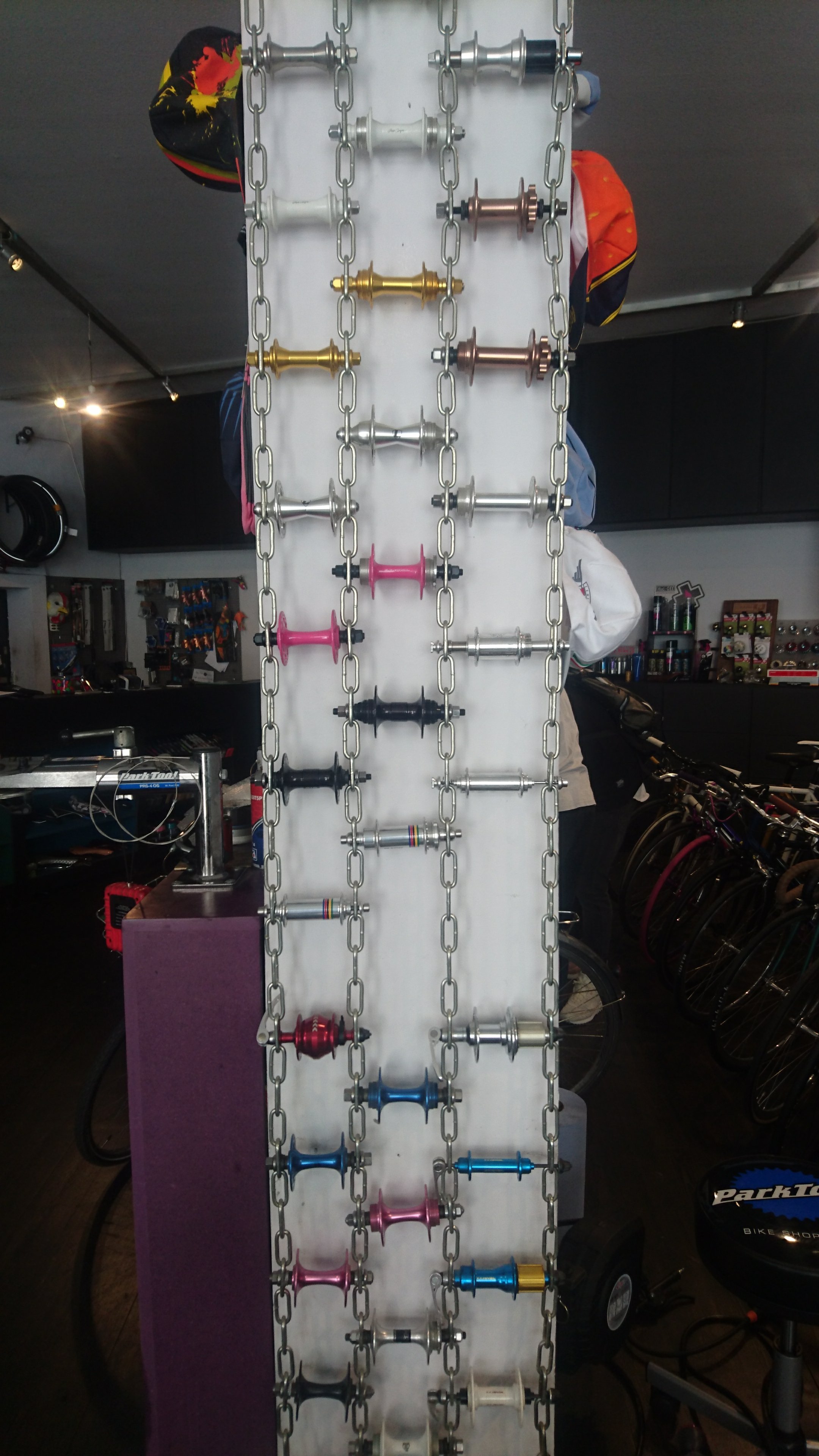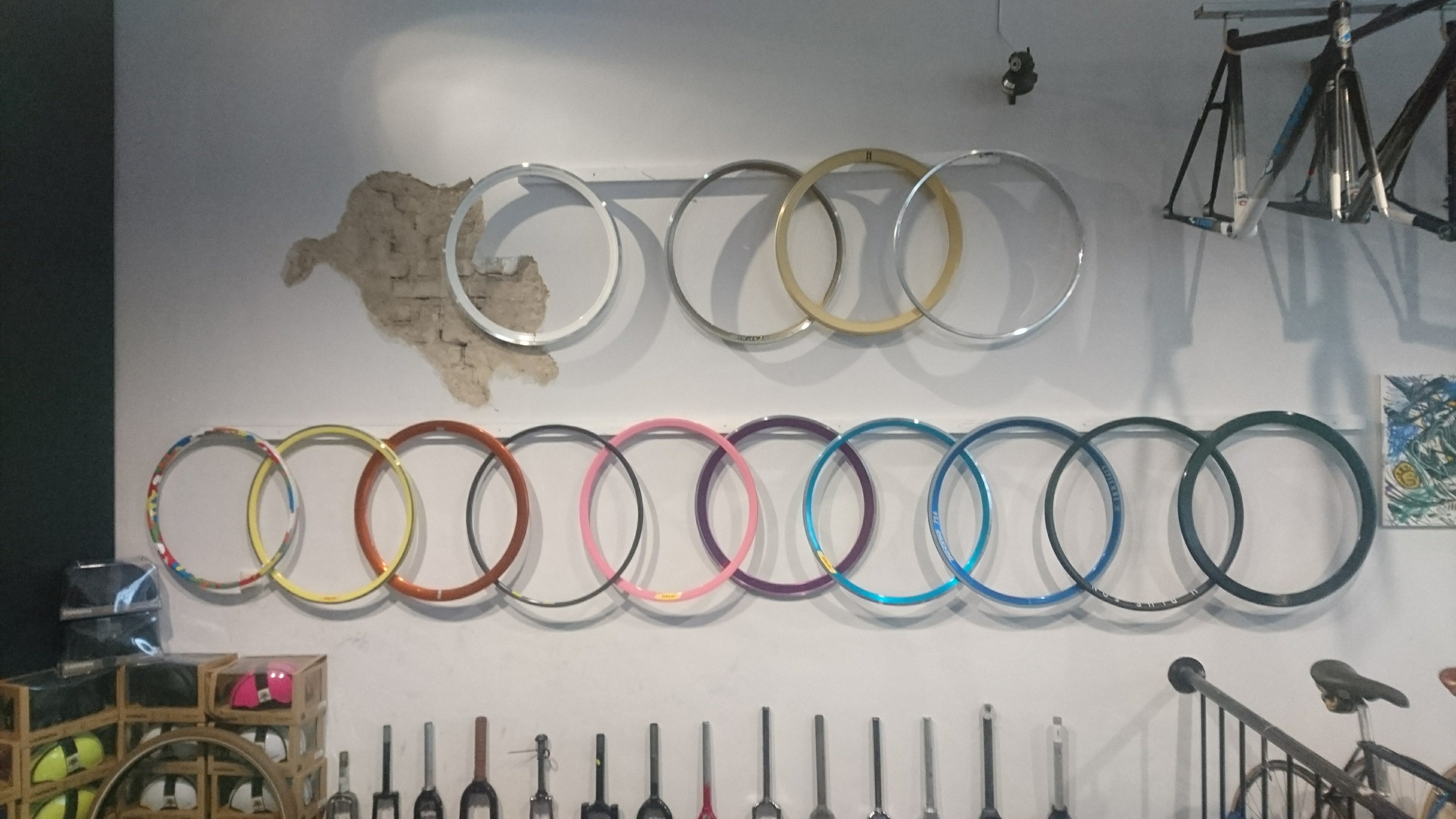 The shop splits a space with a nice cafe. We'd rolled in just in time for lunch. If I got it right, normally it's just veggie (yay!). We had a kind of pasta salad lasagna that was very nice.
That afternoon Mo and I rode out to his new place outside Frankfurt. On the way we stopped for a nice view and the obligitory apfelwein.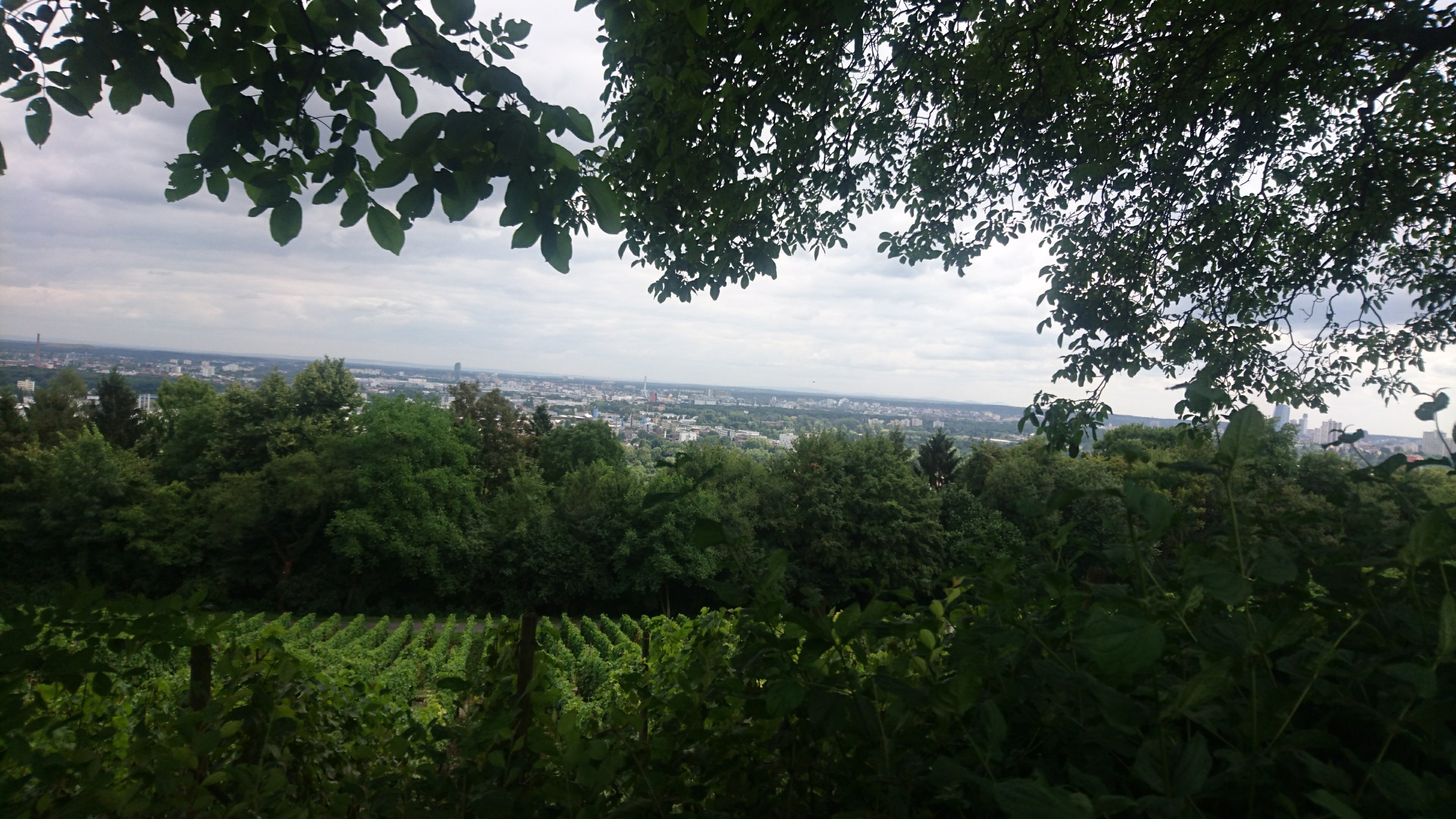 The apartments I visited are an interesting communal hosting project called Edwards-Kaserne. Old American GI barracks where converted into various sized apartments with several large communal gardens, work spaces, play areas and social spaces.
After this I headed back to the main station to catch my bus. I was left with a timley message on a poster in the basement. Next up, Freiburg to…. I have no clue where I'm going.